Extension kit for Atomstack X7 Pro Laser Engraver 850*410mm
- Suitable For X7 Pro, X7 ( Same Color )
- Suitable For A10 Pro, S10 Pro, A5 M50 Pro ( Different Color )
Warranty:
1-Year for New Machines

Shipping Time:
Within 1-3 Days
Shipping Policy >

International Express:
3-5 Working Days

Liner Logistic:
7-10 Working Days
Note: Customs duties will be incurred if your order is shipped from China.
Frequently Bought Together
Description
Applicable models: X7 Pro, X7, S10 Pro, A10 Pro, A5 M50 Pro
If your model is A5 Pro or A5 Pro+ or A5 20W or A5 M40, A5 M30, then please purchase Extension kit for Atomstack A5 Pro or A5 Pro+
Main Features:

1. Quickly Expand the Engraving Area of Atomstack X7 Pro in Low Price: By replacing the frame shafts of X7 Pro, it can quickly obtain a huge engraving area of 410x850mm. Meet the needs of large-area engraving users.

2. No Additional Processing Need, Directly Use: The extension shaft is standardized processing, it can be directly assembled on the X7 Pro engraving machine without any other additional processing. There are other necessary accessories in the product list, including extension cables, belts, and screws. No need to purchase any additional accessories.

3. High-precision Production and Quality: The extension shaft and cable have undergone rigorous testing, so that it keeps the same accuracy and stability as the standard X7 Pro engraving machine. Guarantee high-quality engraving and cutting.

Product Parameters:
Brand: ATOMSTACK
Y-axis extension shaft size: 1050mm
Engraving enlargement size: 410*850mm
Product net weight: 1.21Kg
Package weight: 1.95Kg
Packing size: 1125*305*220mm
Packing List:
Y-axis extension shaft*2
2.8m timing belt*1
Motherboard connection line*1
Cable tie*13
Manual *1
More details: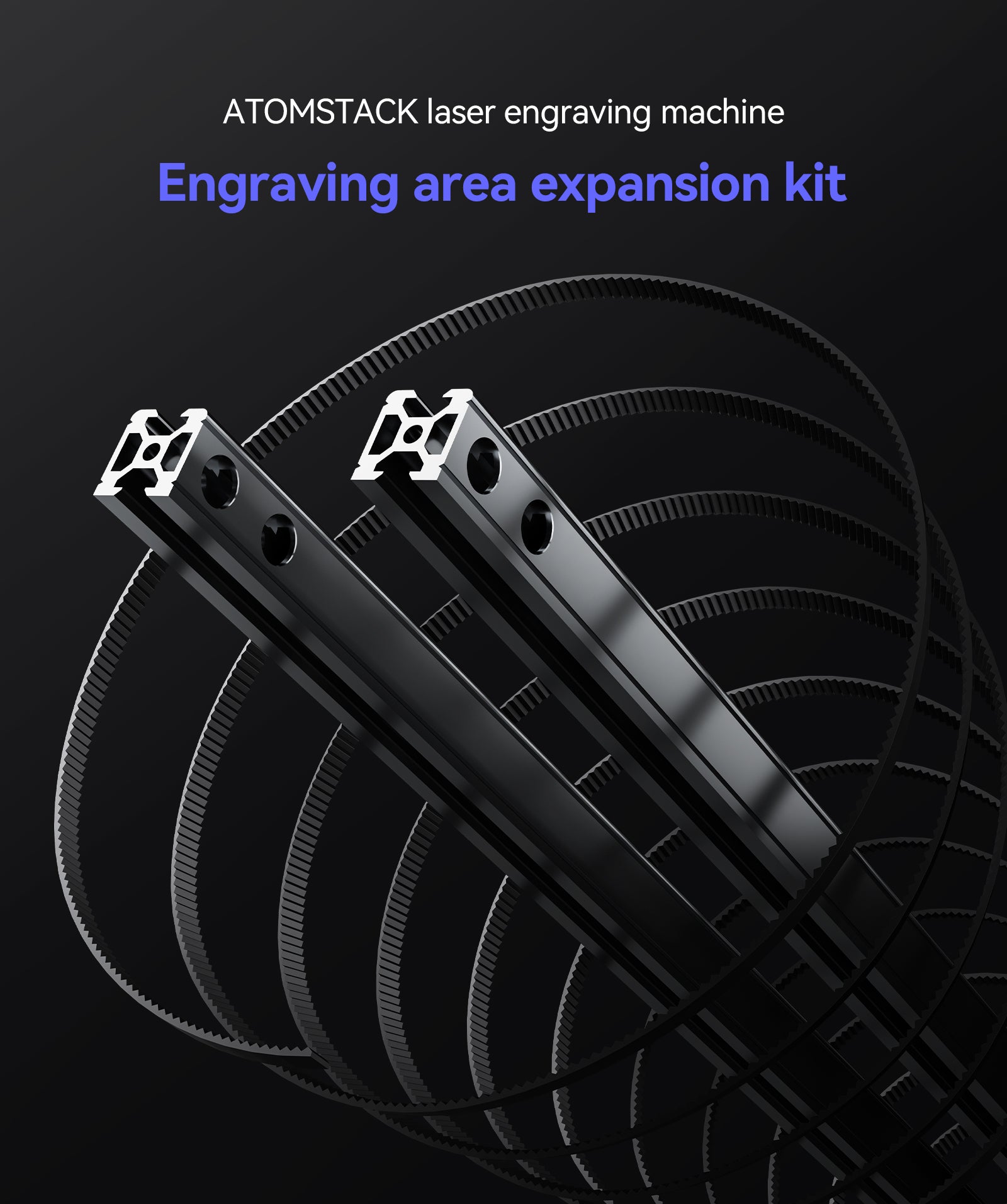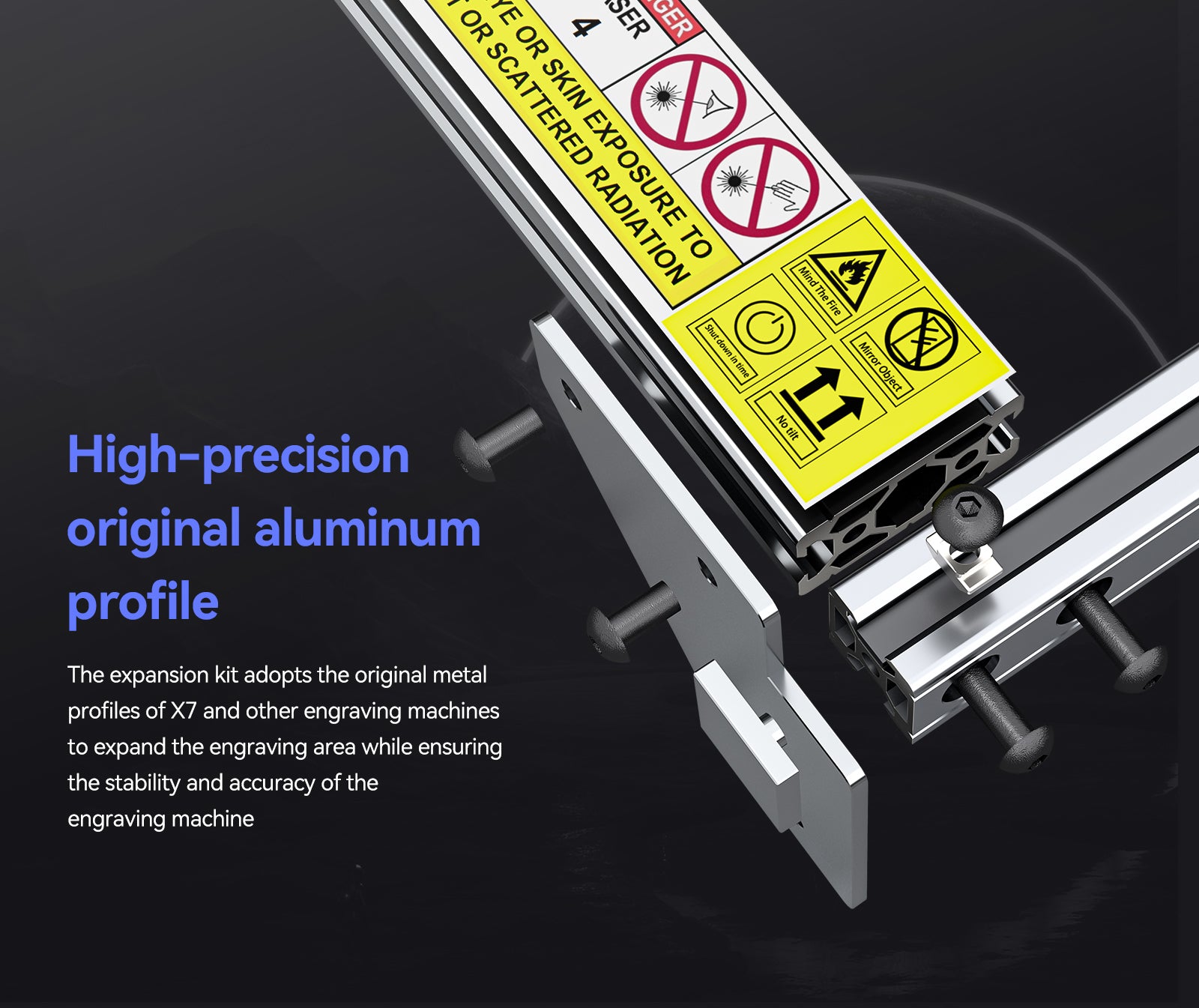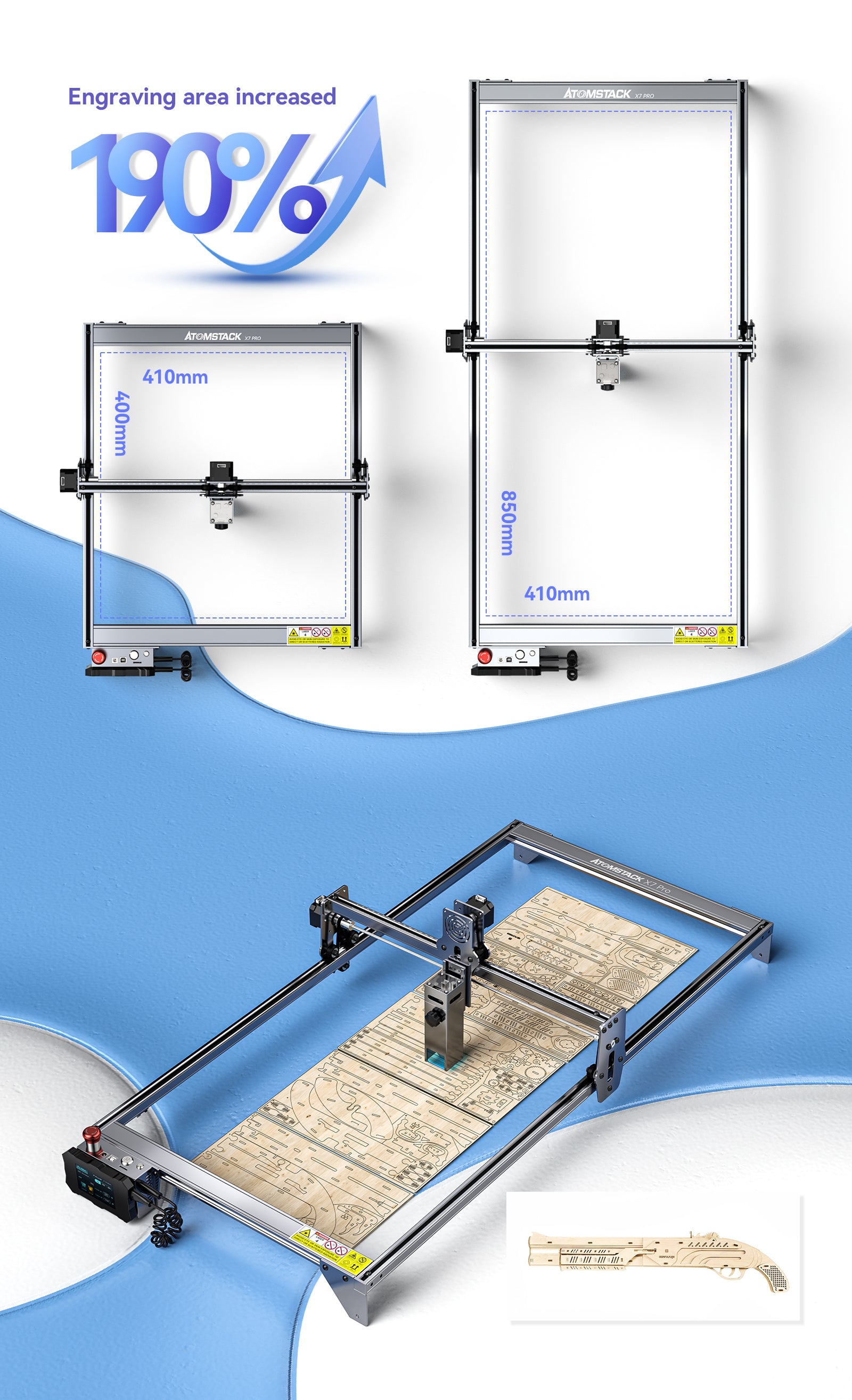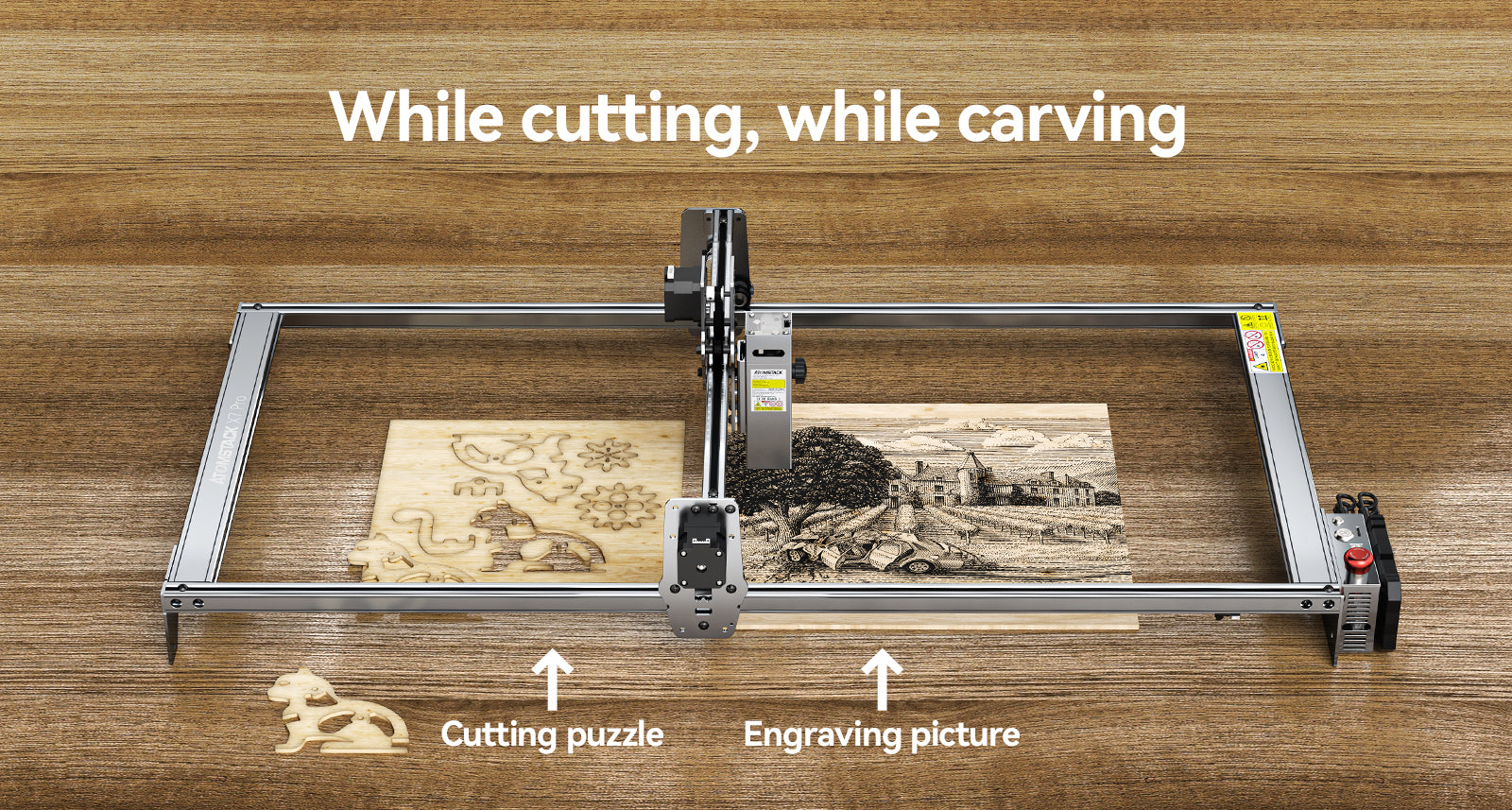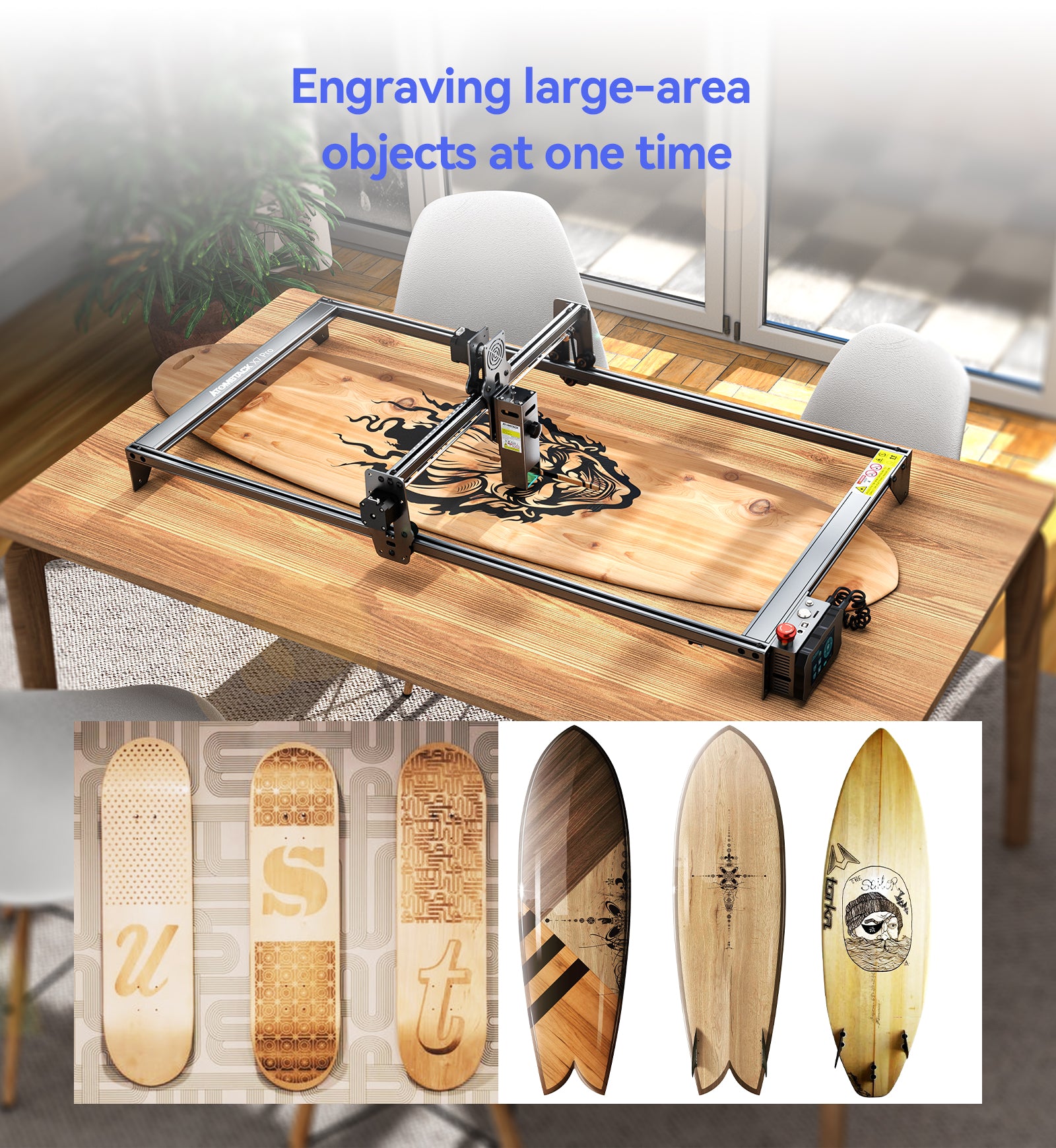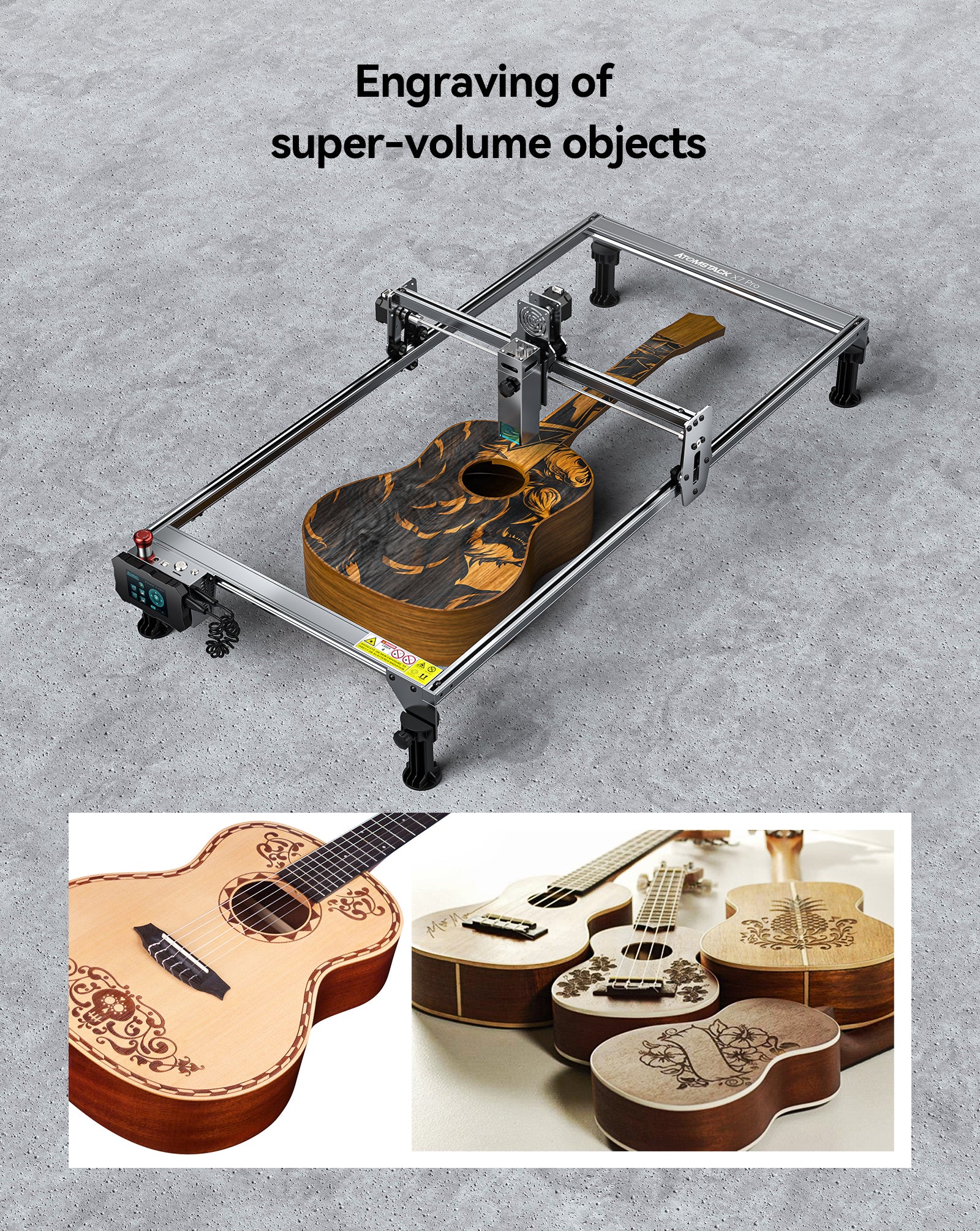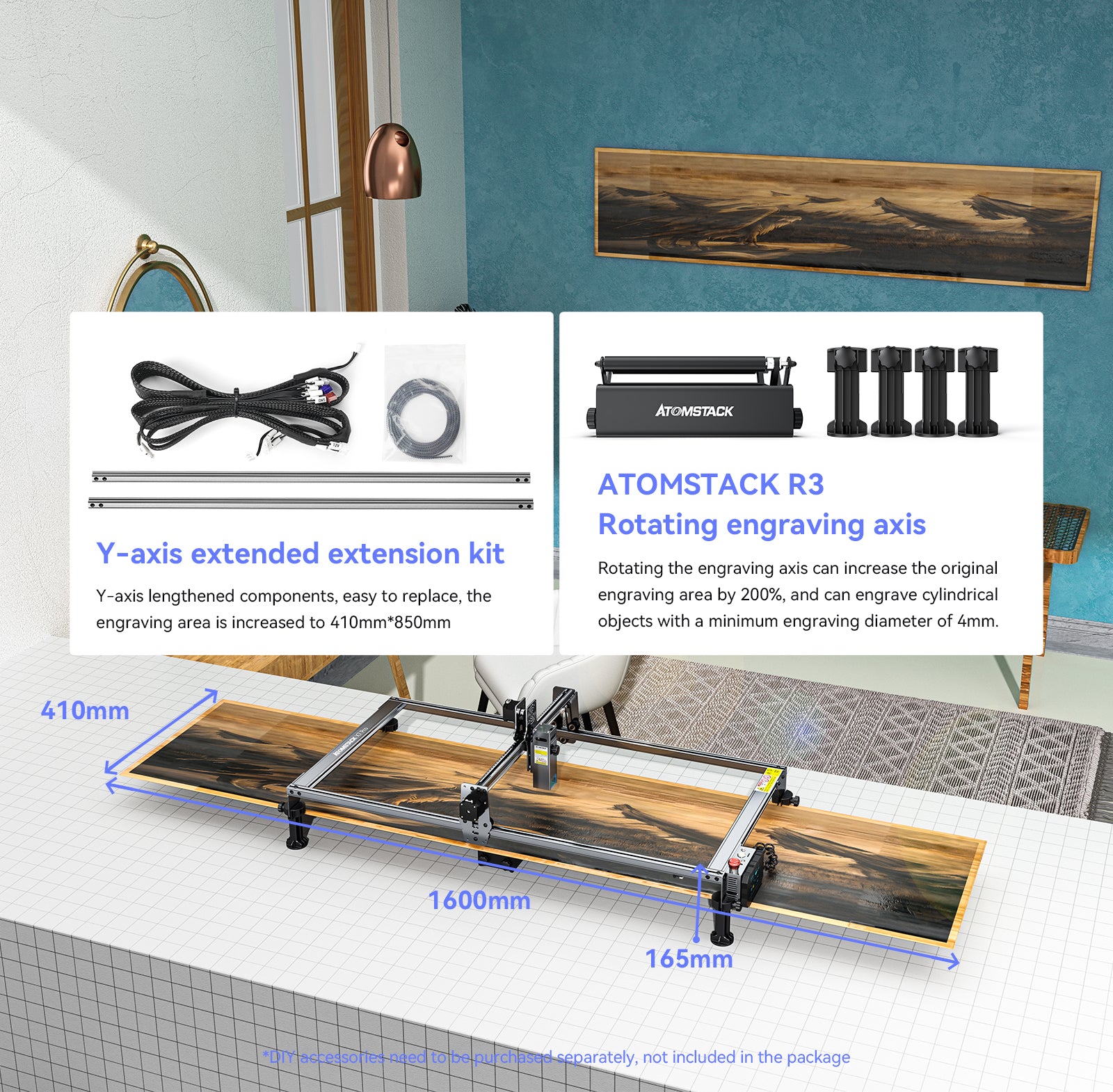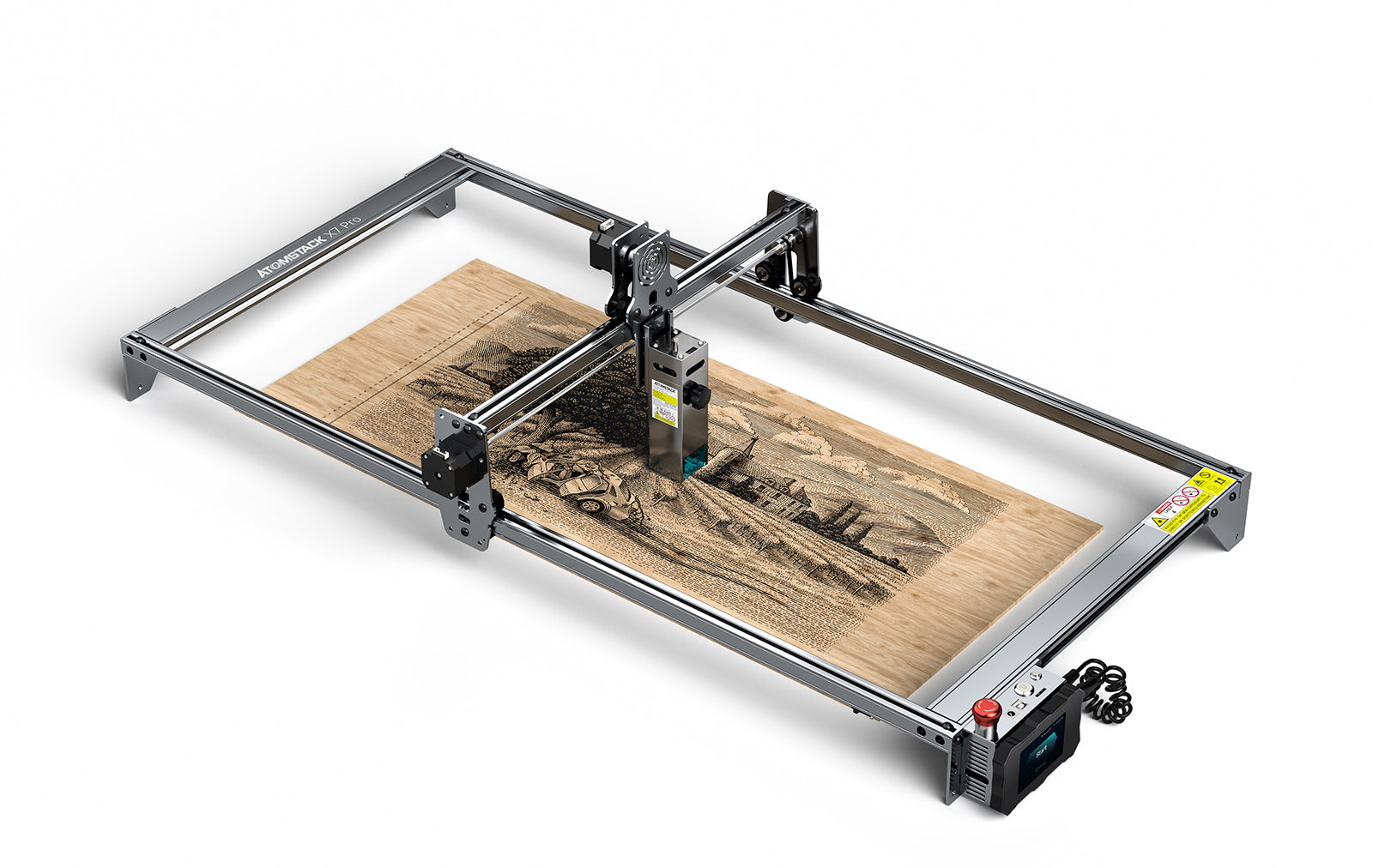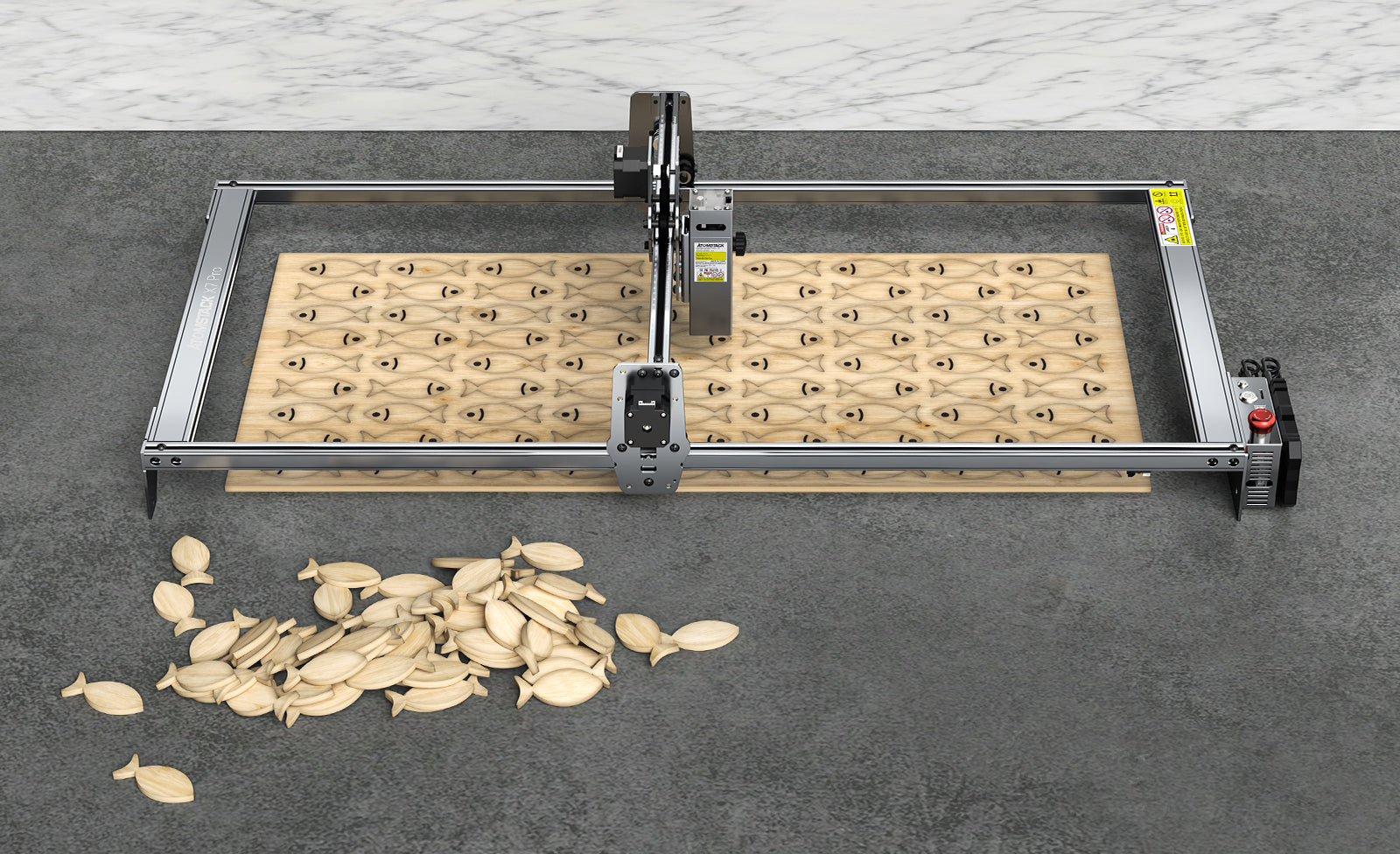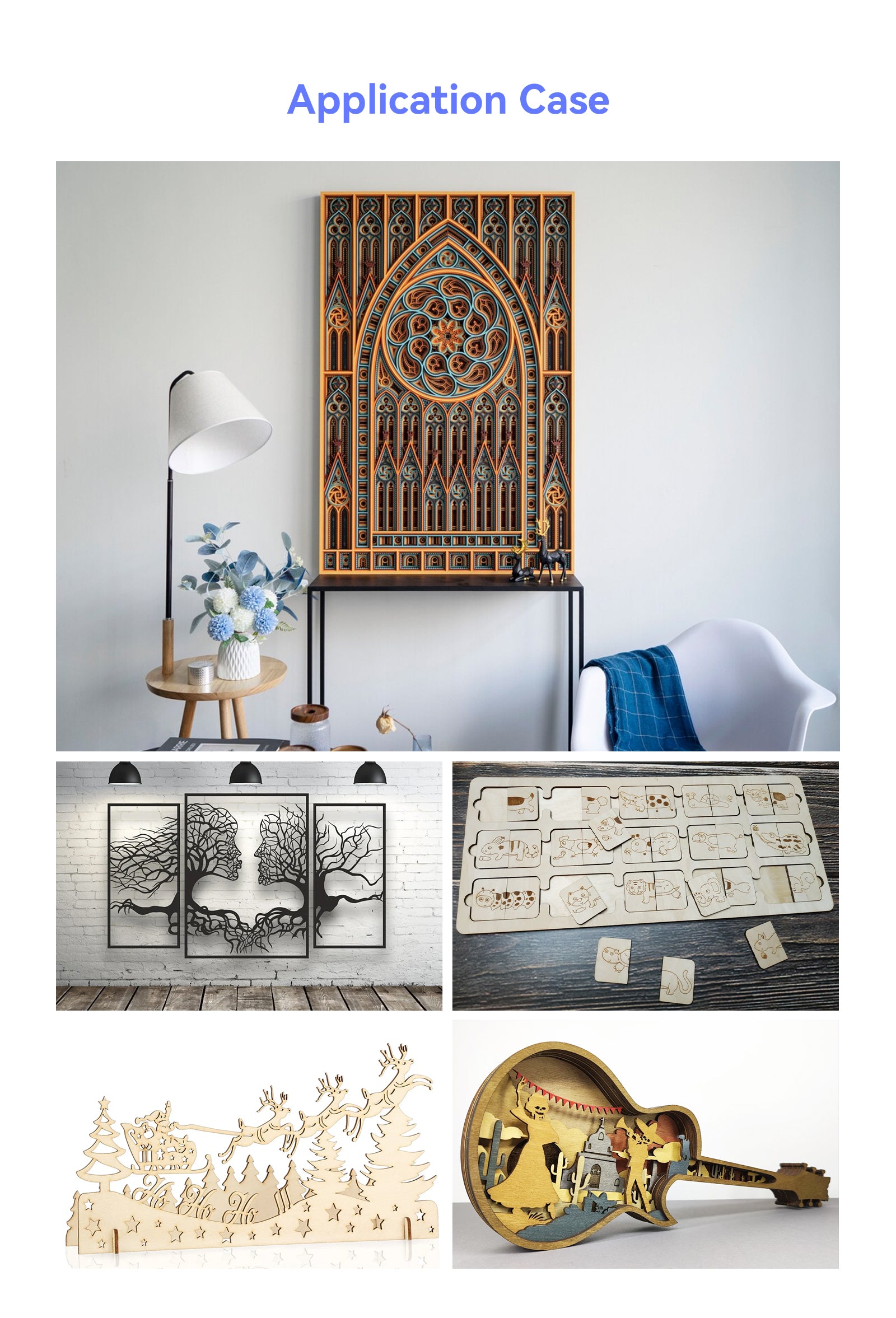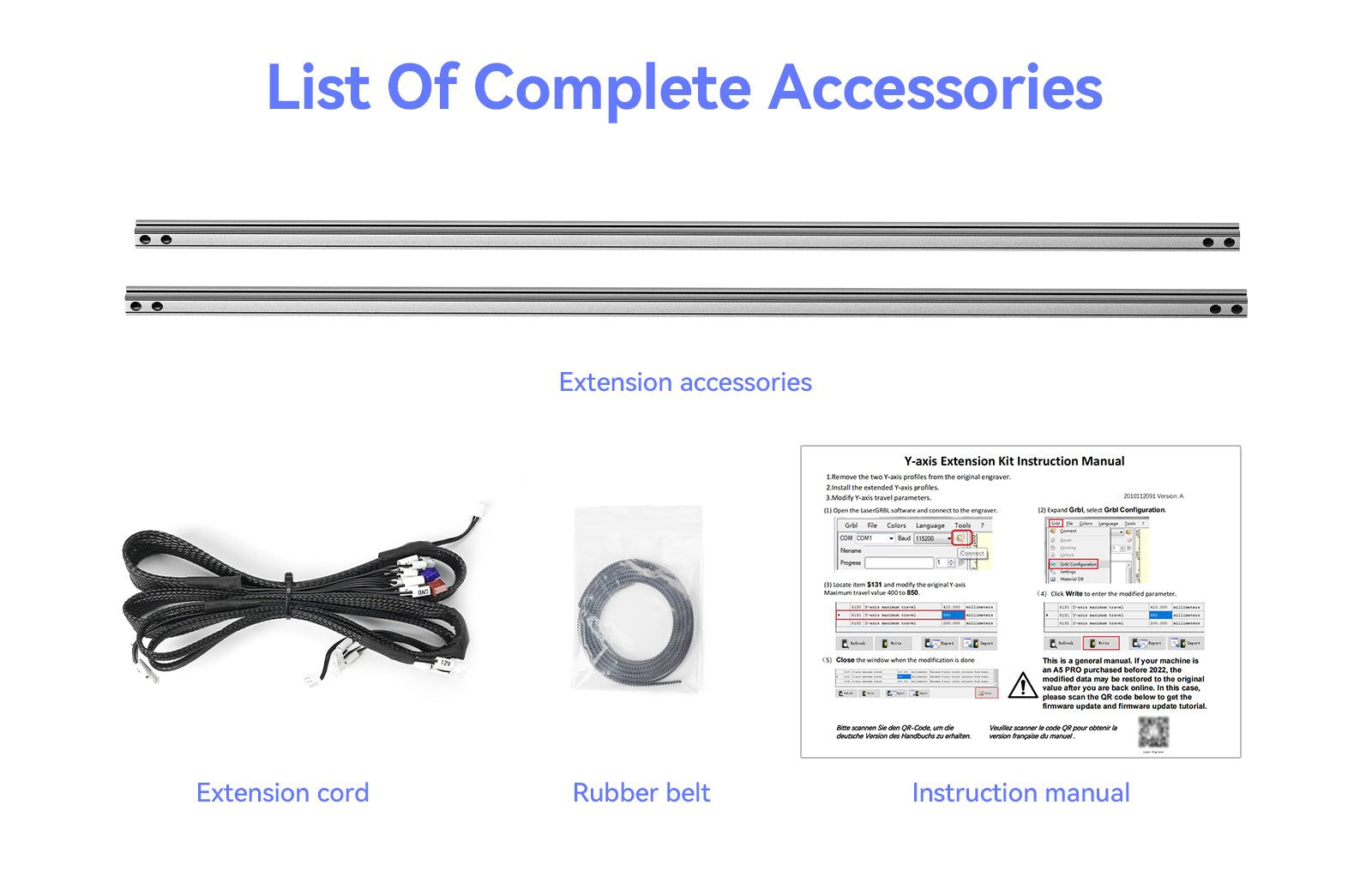 Extension kit for Atomstack X7 Pro Laser Engraver 850*410mm
€119,99