iKier K1 12W Higher Accuracy Laser Engraving and Cutting Machine
➤ Double compression point laser power of 10W to 12W
➤ Cut 12mm wood and 8mm acrylic panels
➤ Large working area of 410mm*410mm
➤ Intelligent work with a 256-colour gradation module
Warranty:
1-Year for New Machines

Shipping Time:
Within 1-3 Days
Shipping Policy >

International Express:
3-5 Working Days

Liner Logistic:
7-10 Working Days
Note: Customs duties will be incurred if your order is shipped from China.
Frequently Bought Together
Description
iKier Black Technologies:
- Motorized Z-axis
- Auto Focus
- Auto Sinking Cutting
- Resume Engraving
- Engraving Speed 800mm/s
Video:
Main Features:
Engraving speed up to 800mm/s: The engraving speed of IKIER K1 can reach up to 800mm/s, which is 4 times faster than other machines in the industry. This speed has already reached the highest level in the current industry, maximizing your productivity to the fullest.
Motorized Z-axis: The days of manual focusing are over. IKIER's intelligent Z-axis helps you achieve autofocus by automatically measuring the distance to the object and automatically adjusting the focus.
Automatic Sinking During Cutting: IKIER's automatic sinking cutting technology can increase the maximum cutting depth by 25% compared to machines with the same power, while also providing better cutting results.
Resume Engraving: IKIER has achieved a world-first power-off resume engraving, which prevents work failures caused by unexpected power outages and eliminates material waste.
Automatic Air Assist: When switching from engraving to cutting, the air assist device will automatically turn on to ensure a smooth process and help bring your creative ideas to life.
Infrared Positioning: The infrared positioning function of a laser engraving machine uses infrared rays to accurately locate the position of the material to be engraved. It projects a visible light onto the surface of the material, allowing for precise alignment of the engraving area and the design.
Flame Detection Systems: In the event of a flame detection, the machine will sound an alarm and send a notification to a linked mobile device, while the laser module will automatically return to its original position.
Child Safety Lock: The child safety lock prevents accidental activation of the machine, ensuring the safety of household members.
Tech Specs:
Brand: iKier
Model: K1 Pro 12W
Engraving Size: 410mm*410mm
Electric Power: 60W
Laser Power: 10-12W
Spot Size: 0.06mm*0.06mm
Engraving Precision: 0.01mm Engraving Accuracy
Laser Focal Length: 40mm
Laser Wave: 455±5nm
Focusing method: Autofocus or Manual, and add Infrared Positioning
Advanced Z-Axis: Automatic Sinking During Cutting
Operating Systems: Windows, macOS, Android, iOS
Control Software: LightBurn, LaserGRBL
File Types: SVG, DXF, JPG, JPEG, PNG, BMP, TIF, CR2, etc.
Connecting Interfaces: USB, Wi-Fi, TF Card
Motherboard: 32-Bit Control Board With Wifi
Control Terminal: 4.3 inches
Input Voltage: AC100-240V, 50/60Hz
Output Voltage: DC24V, 5A
Machine Net Weight: 12kg
Packing Weight: 13kg
Equipment Size: 650mm*750mm*222mm
Packing Size: 780mm*500mm*153mm
Certification: CE, FCC, RoHS, FDA
More Details: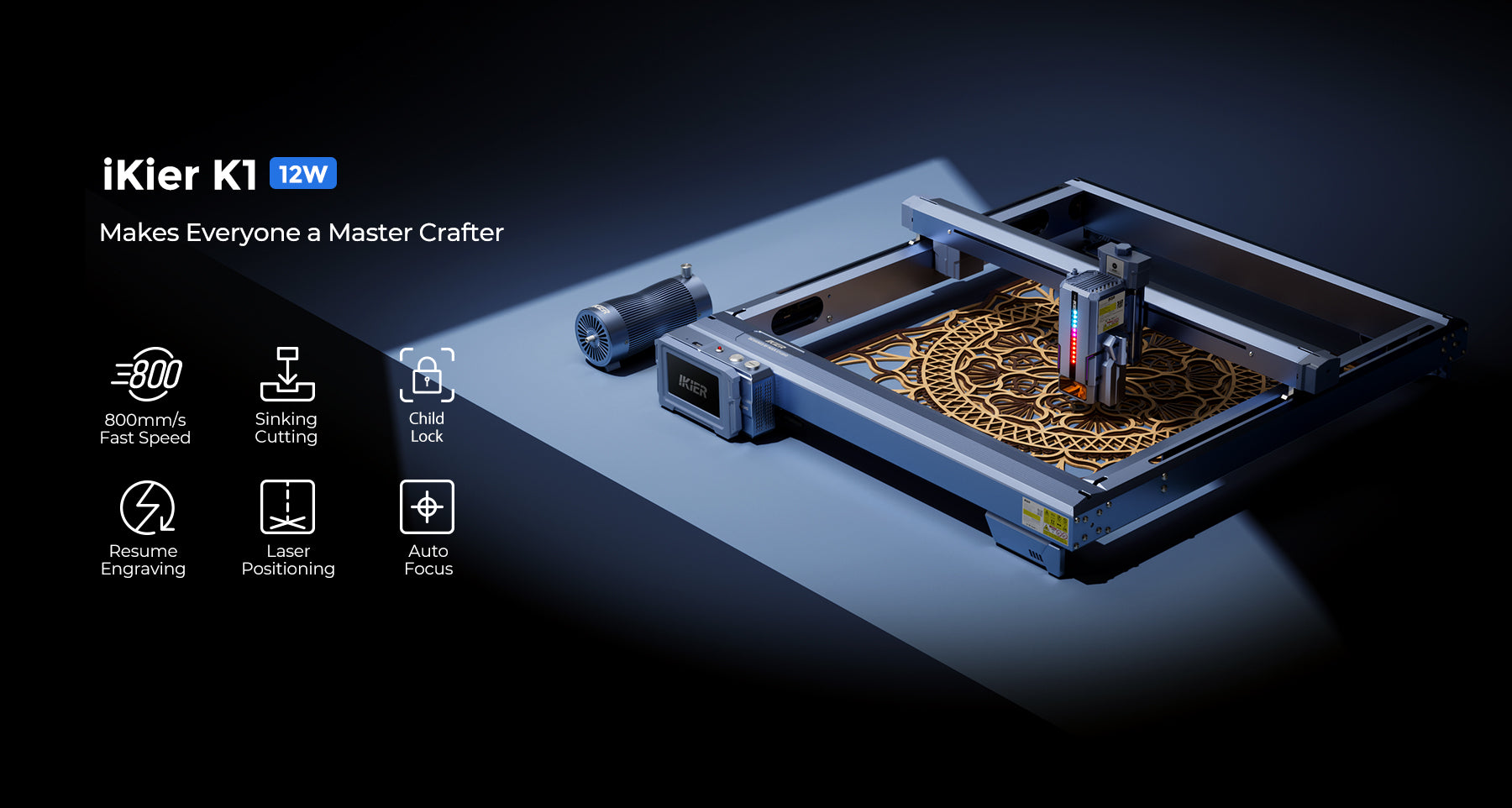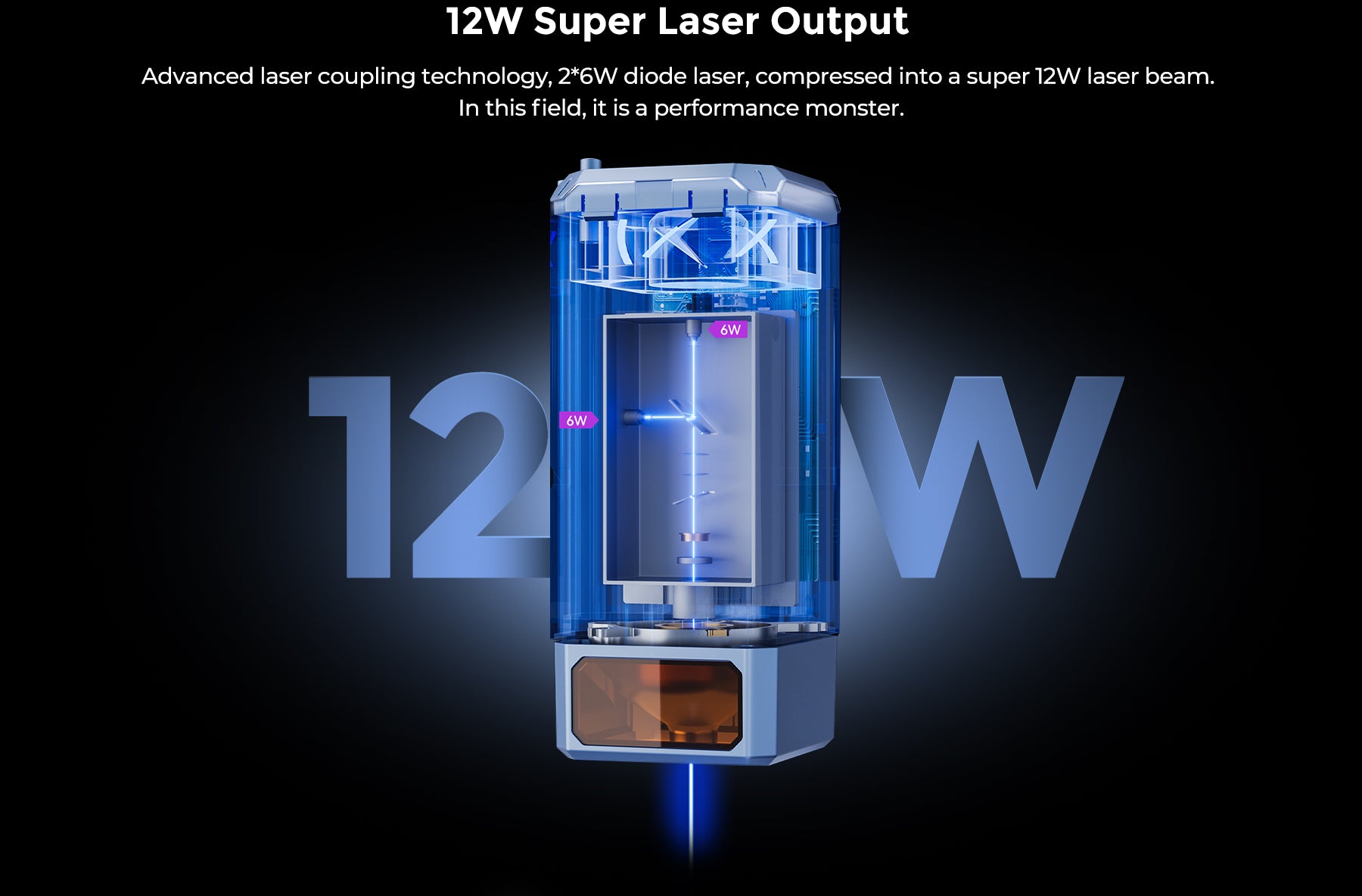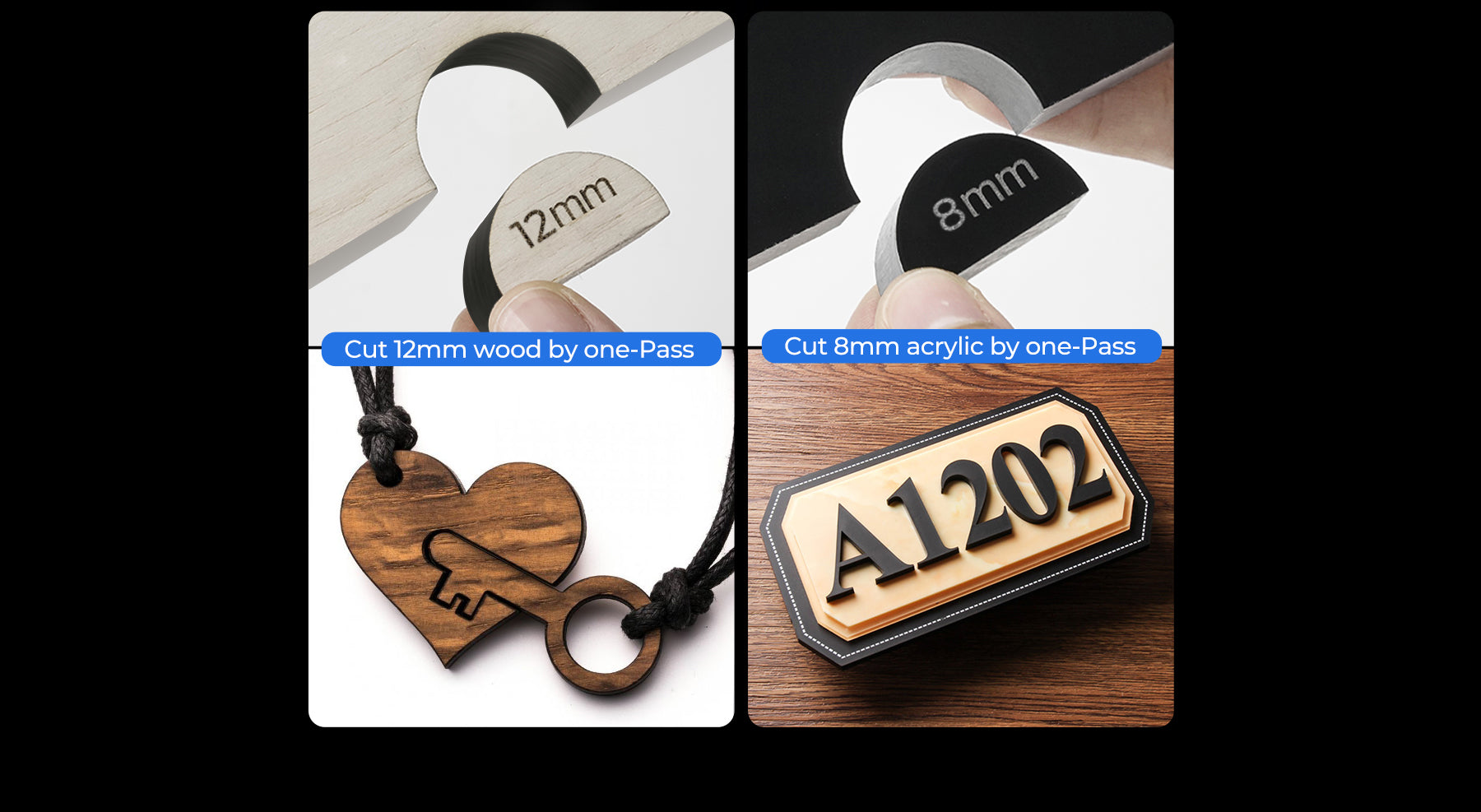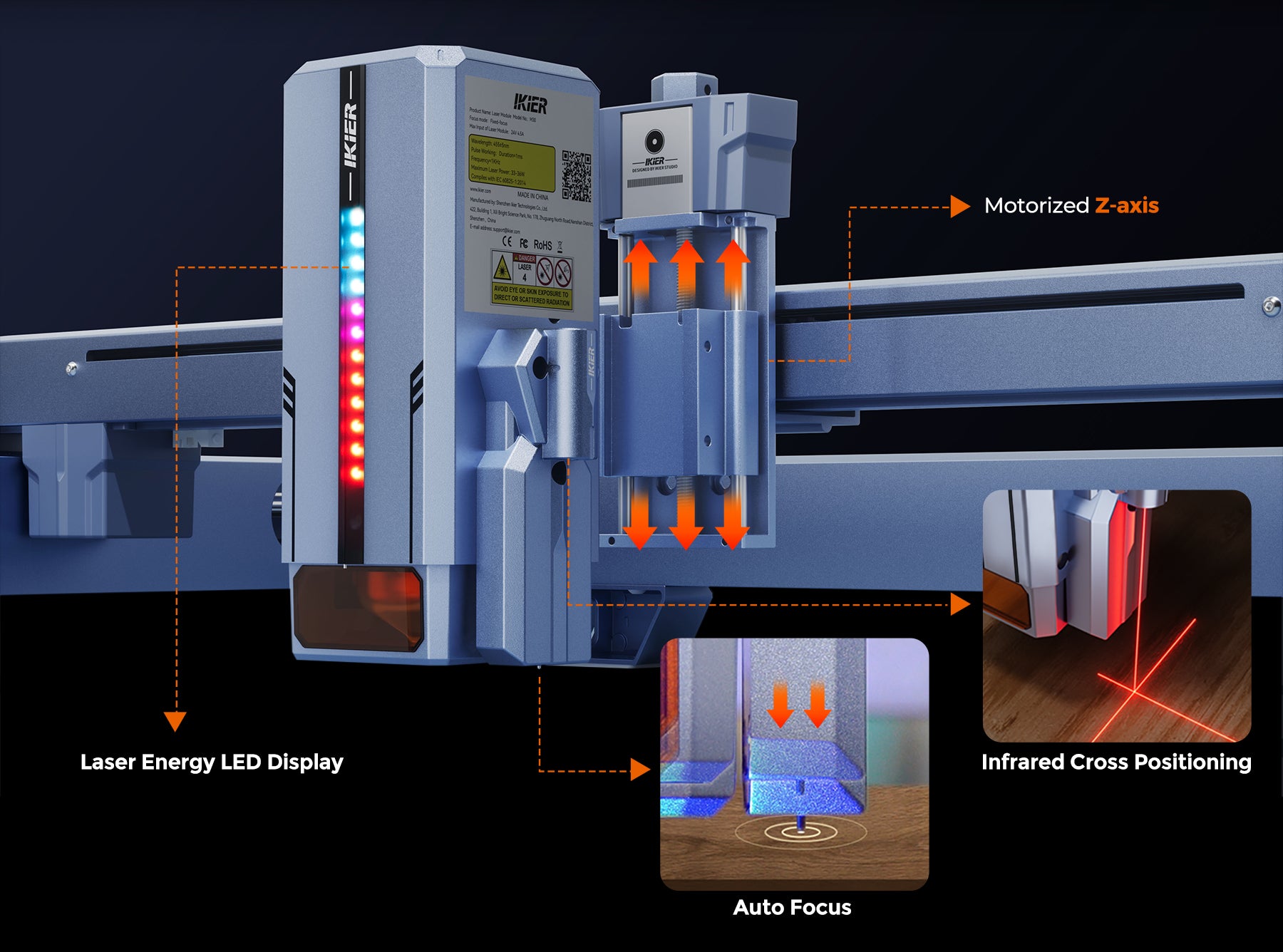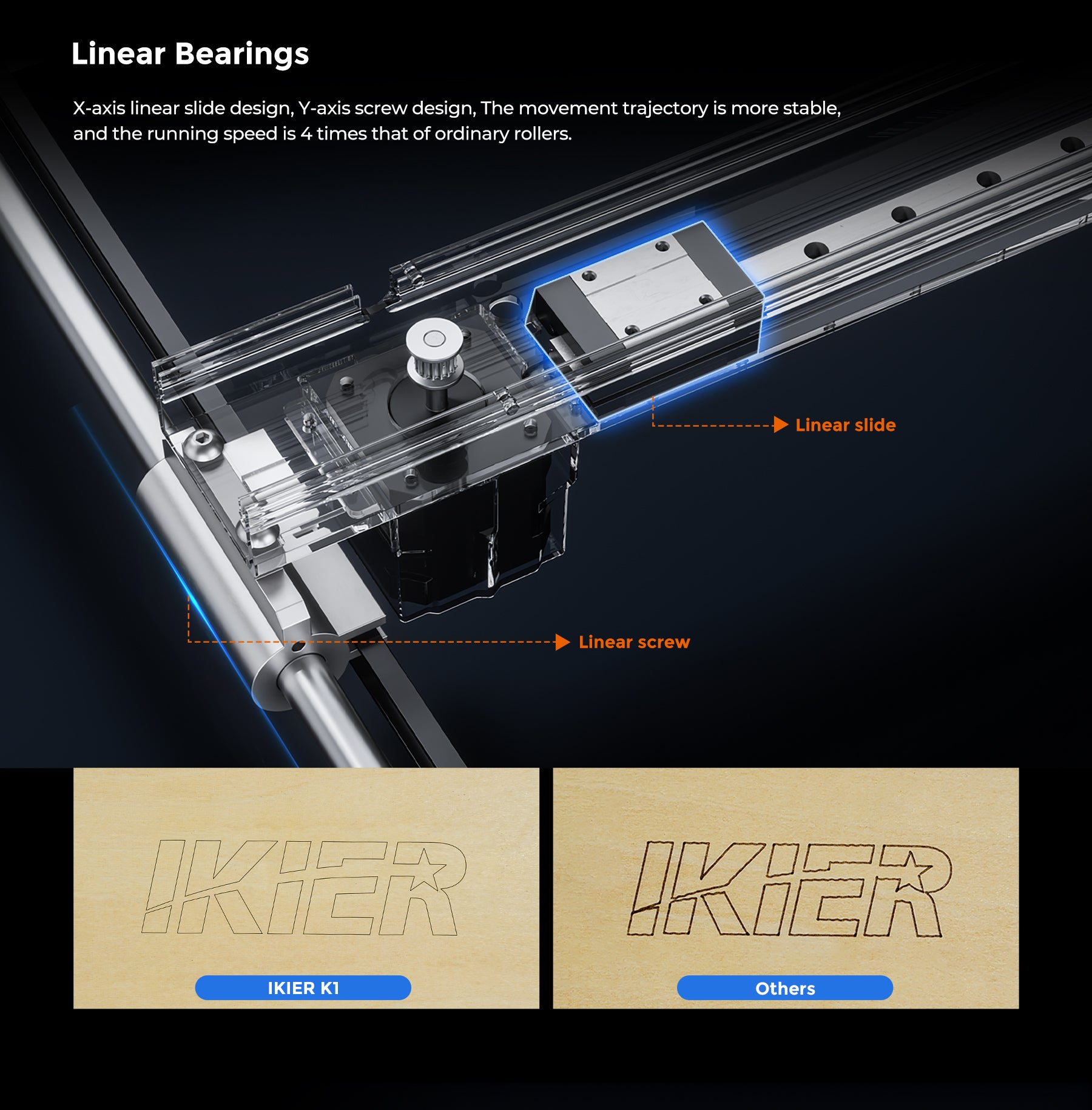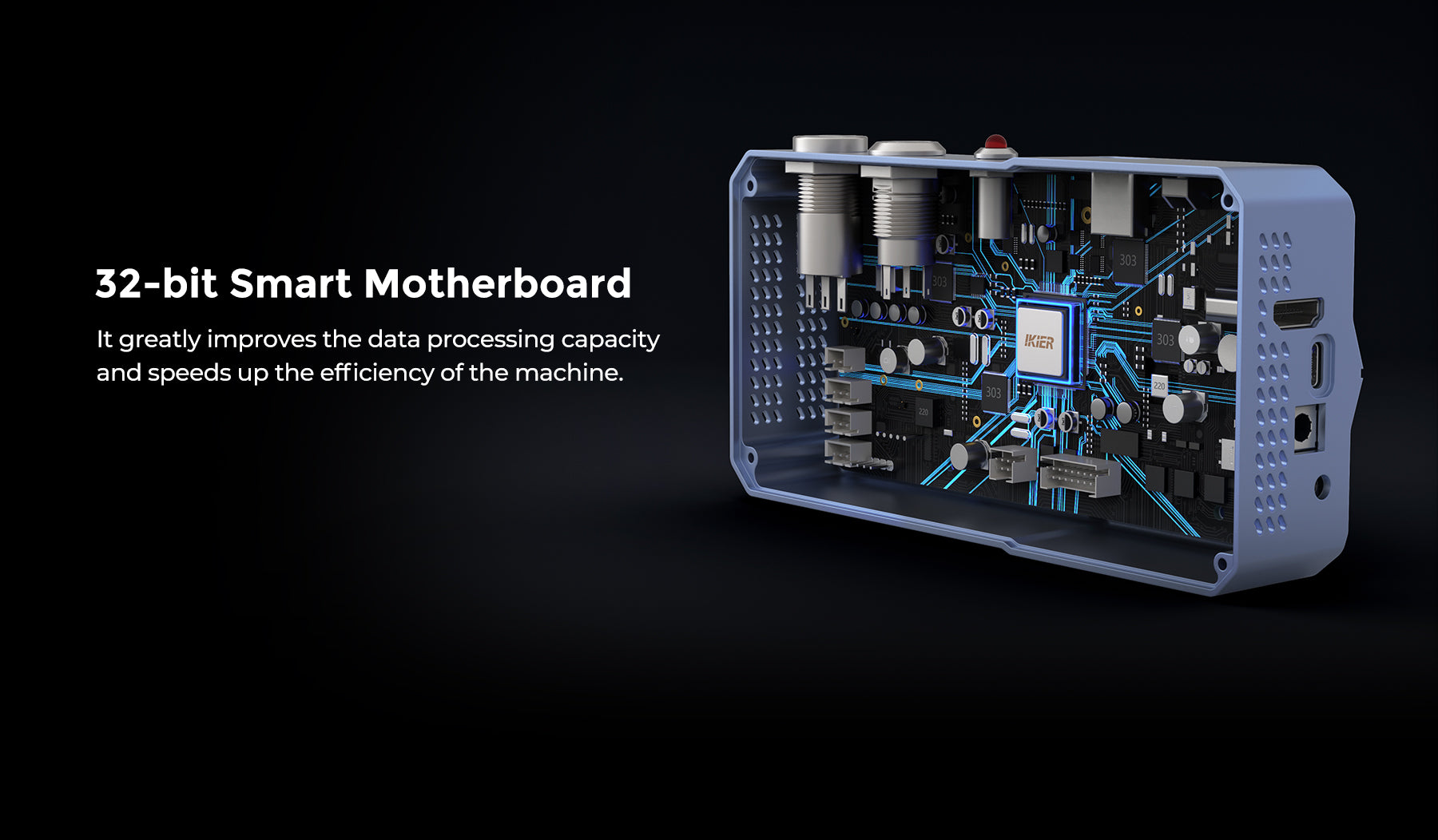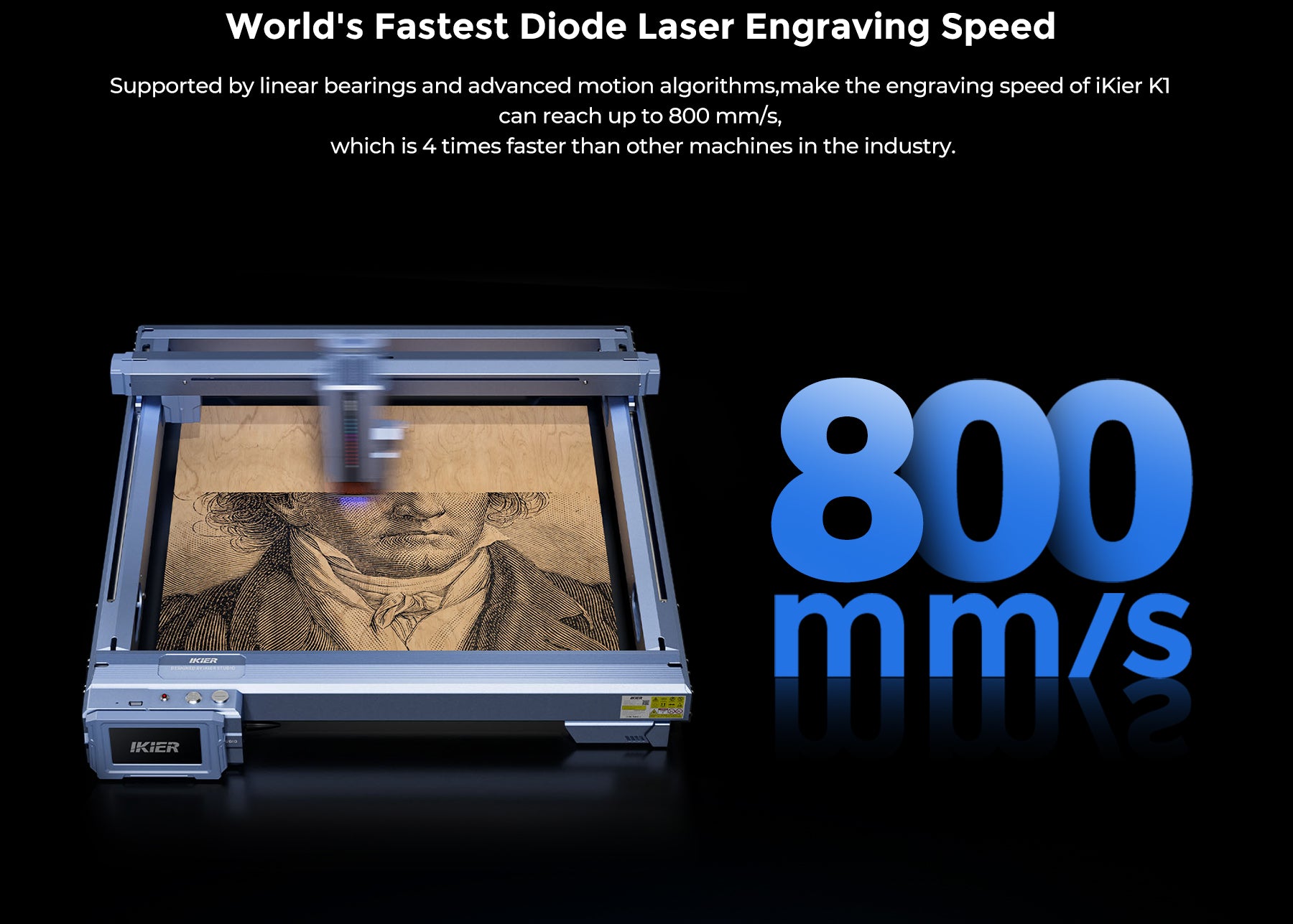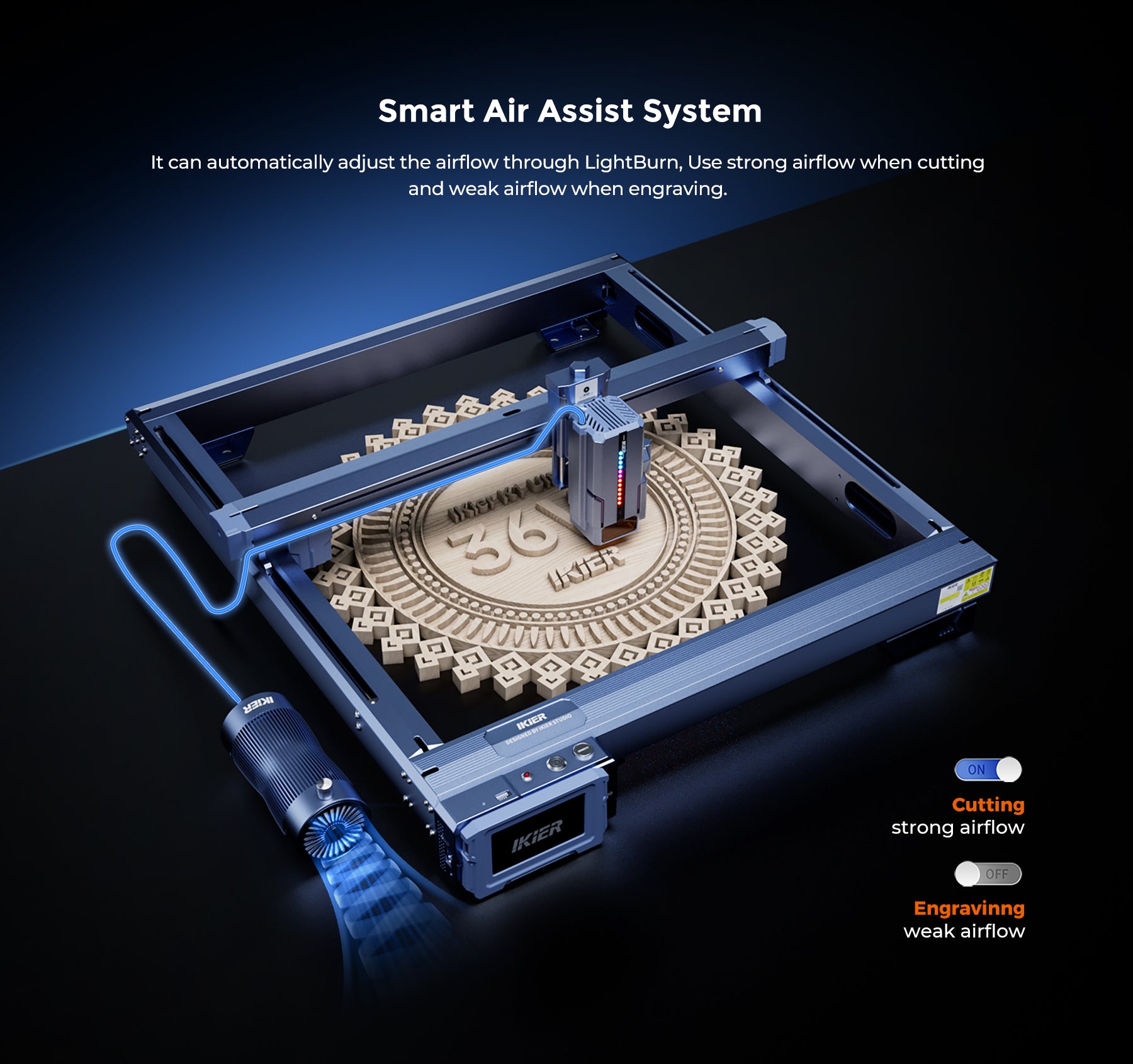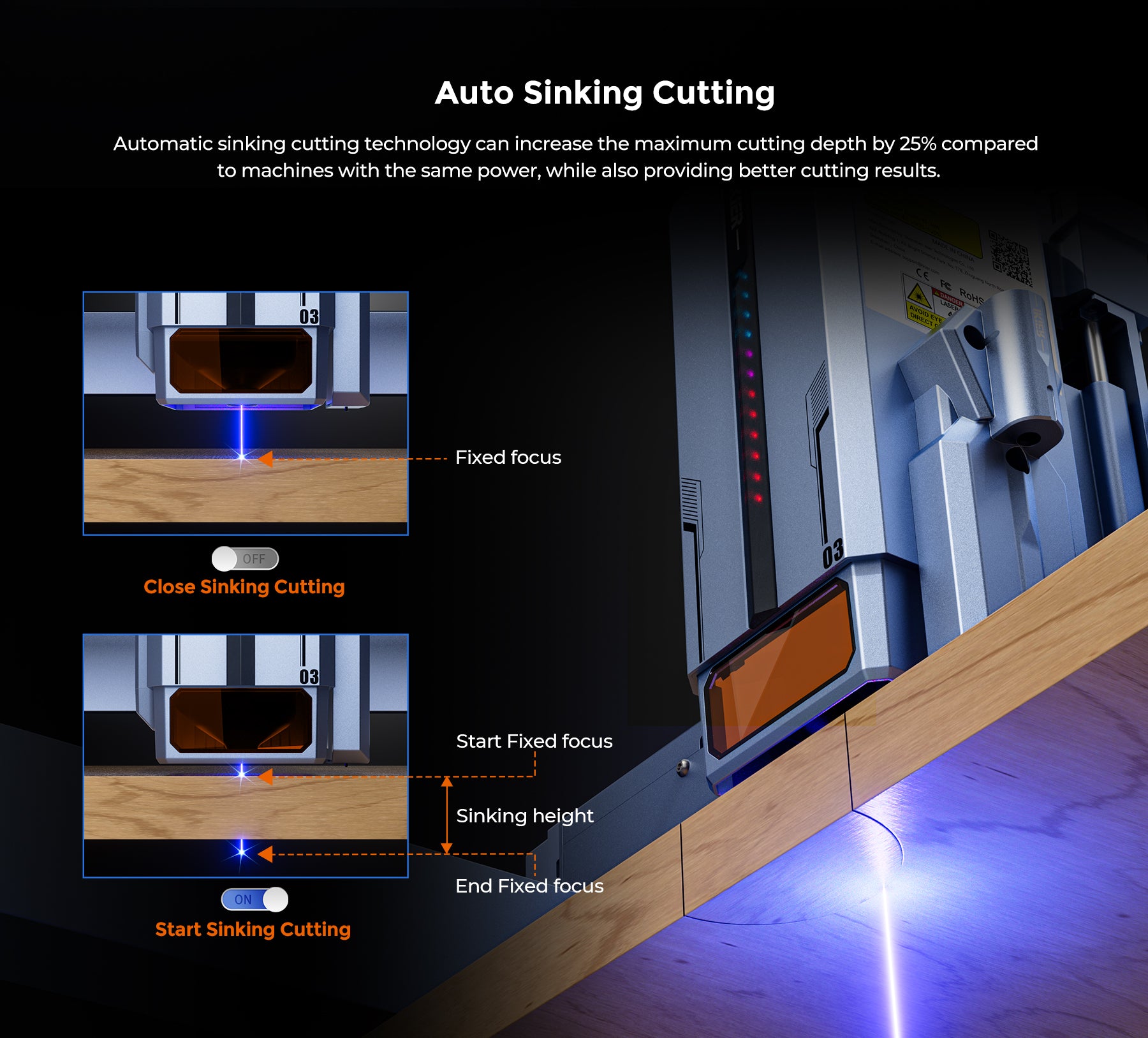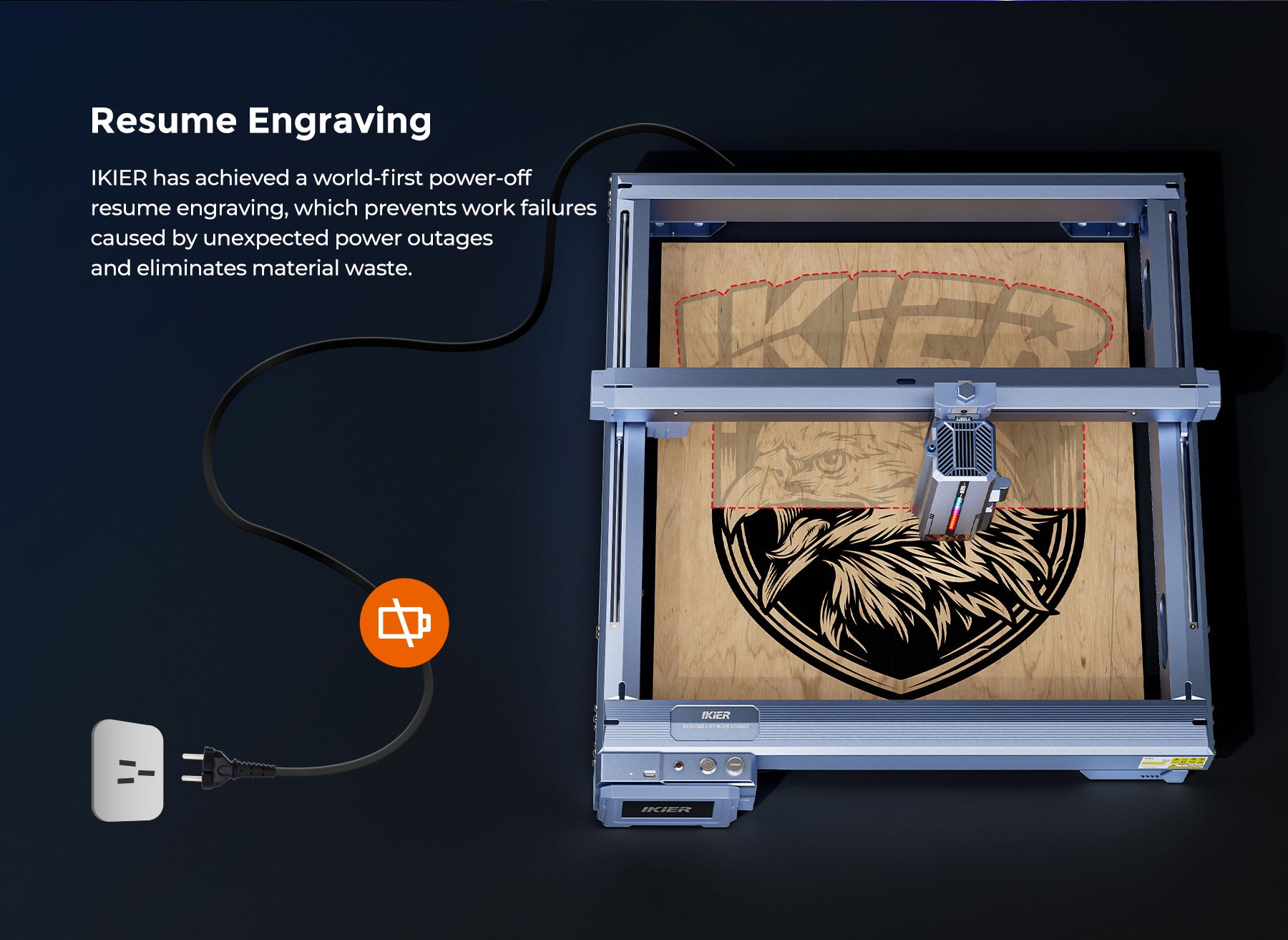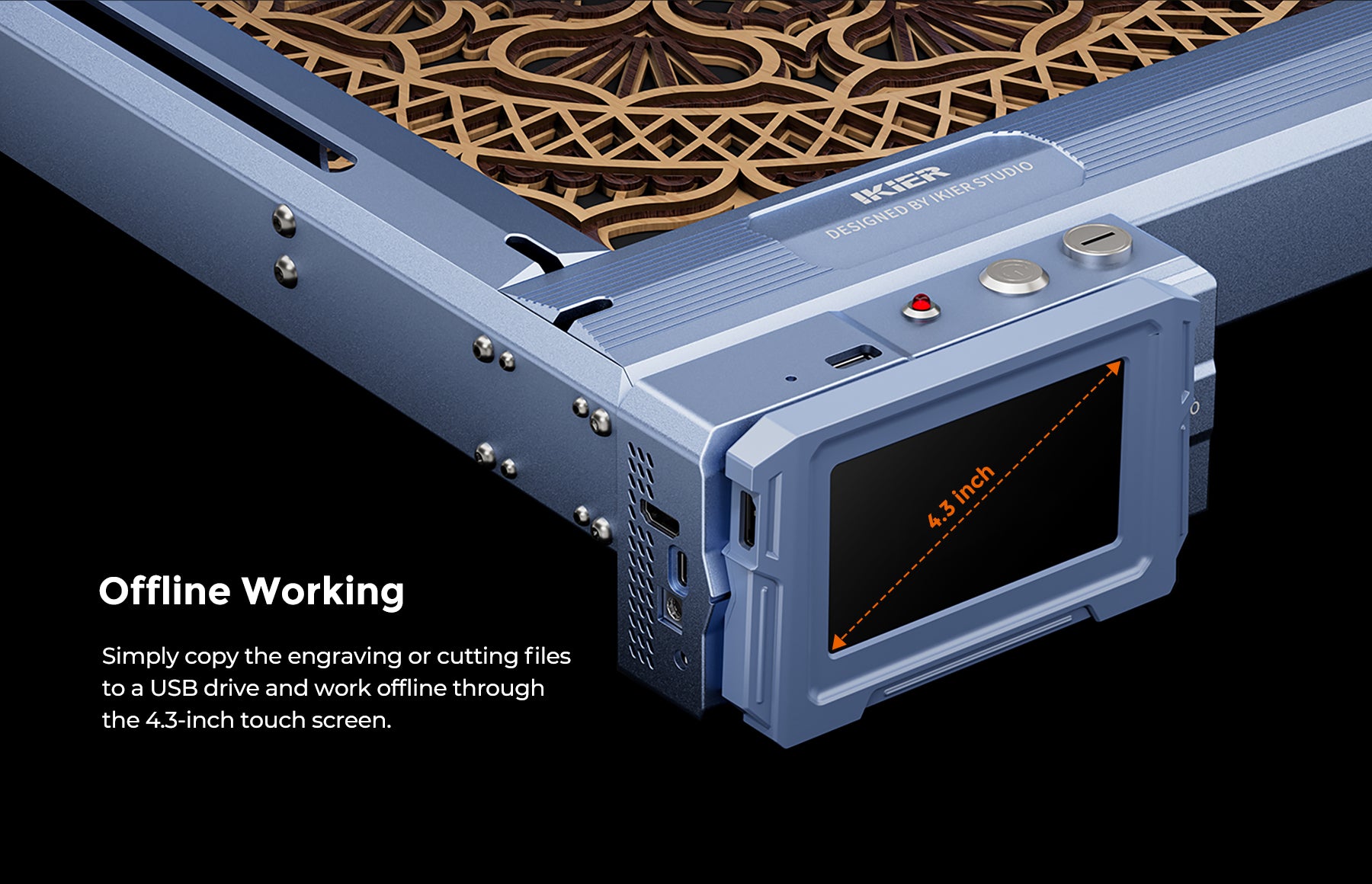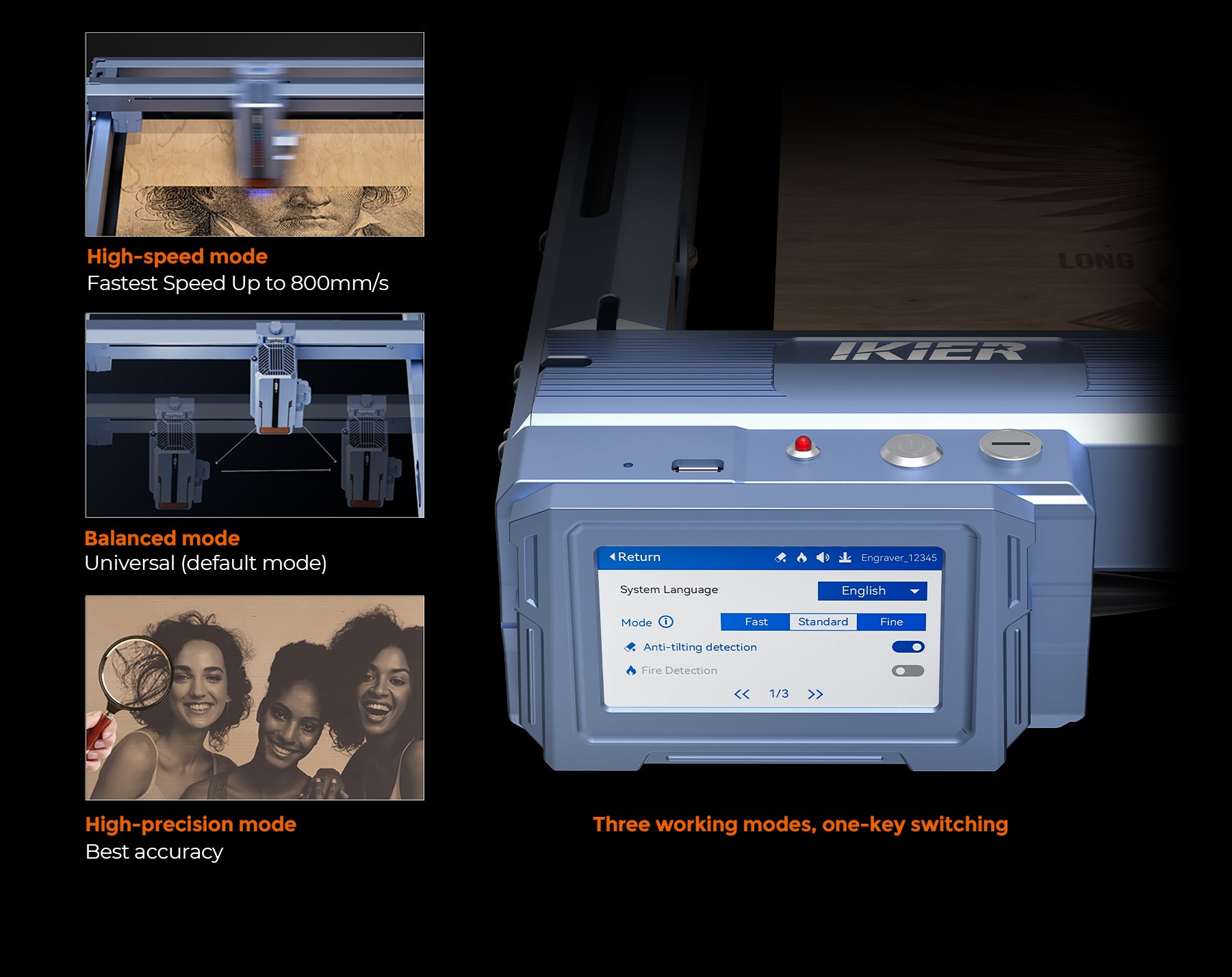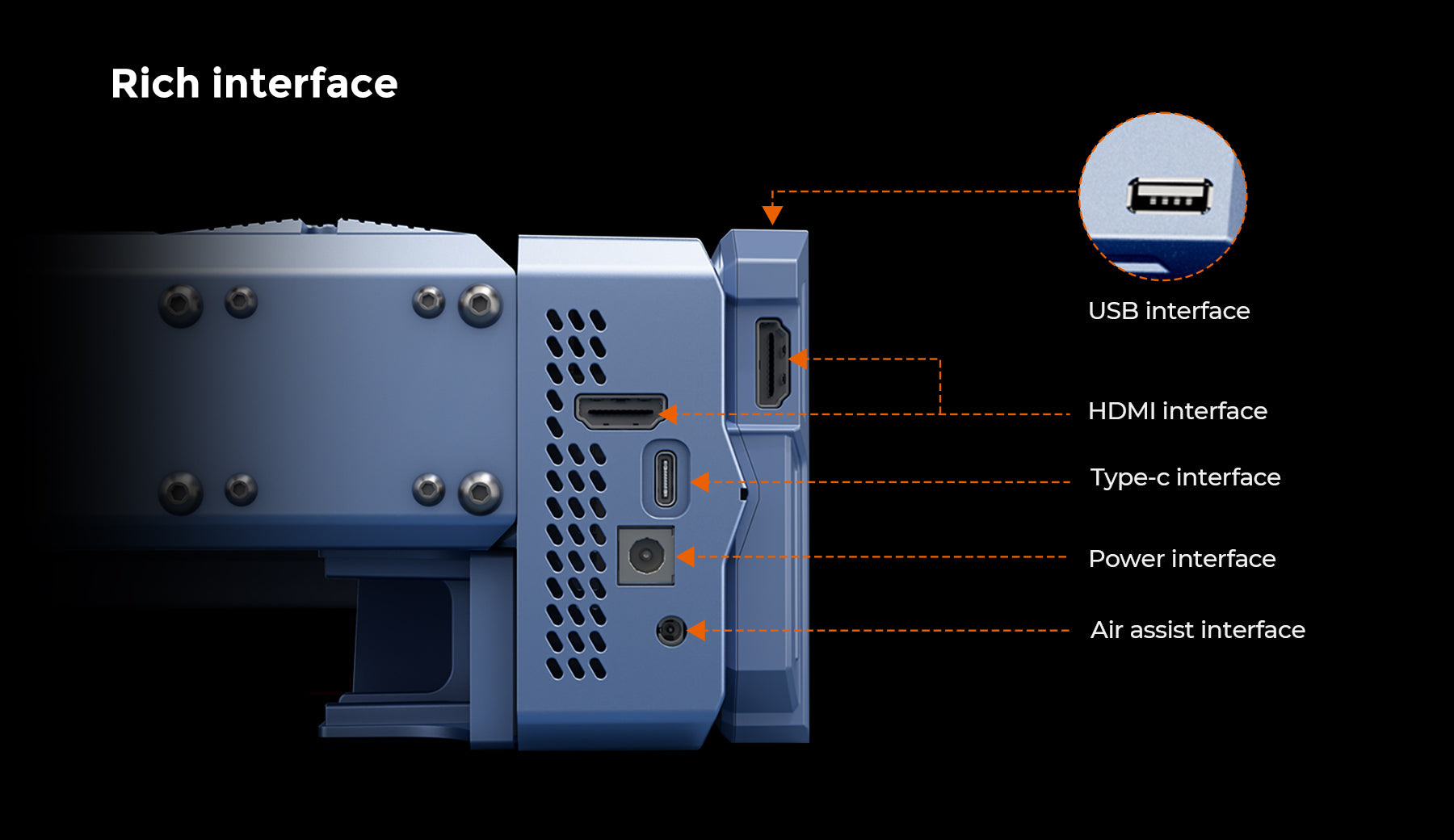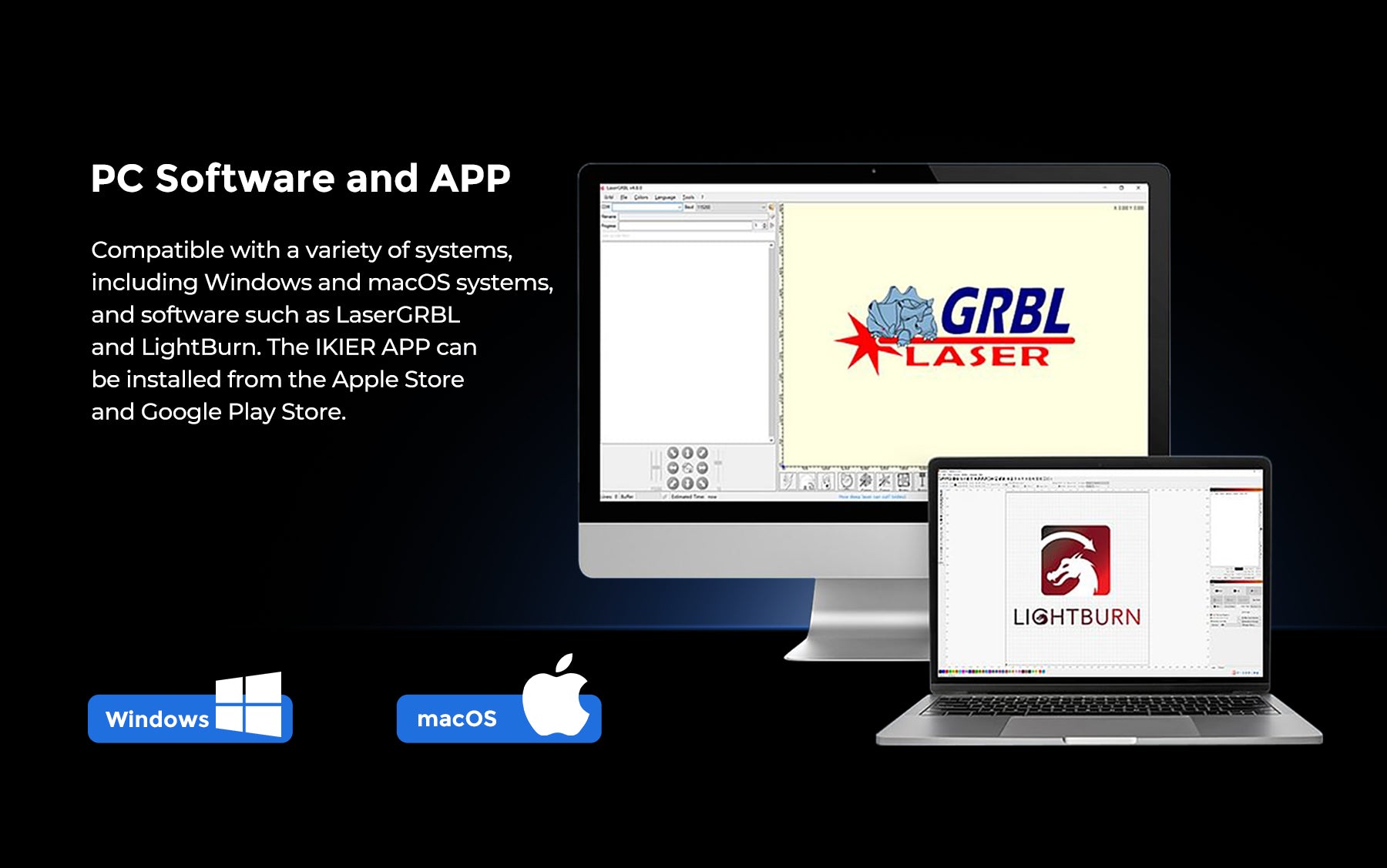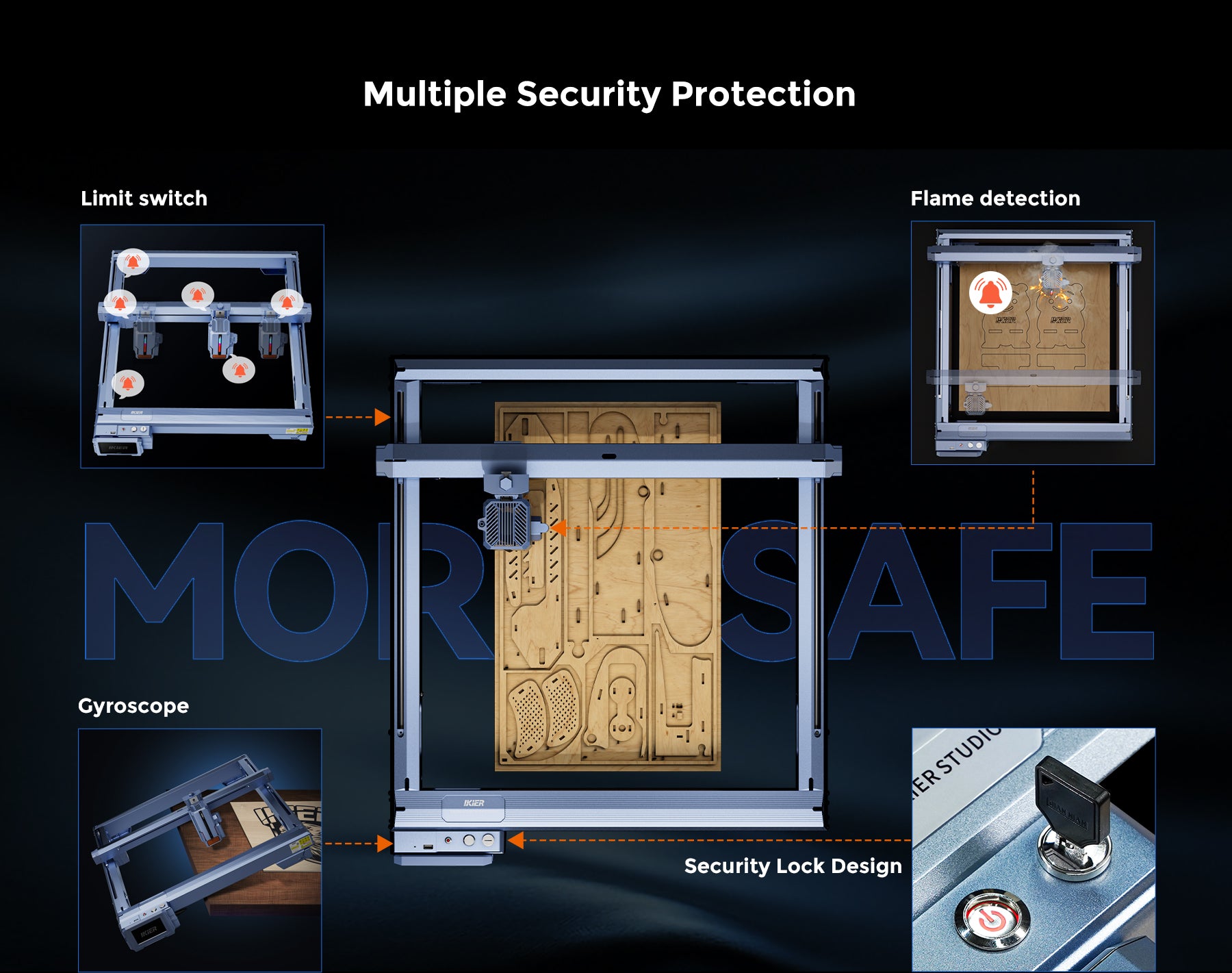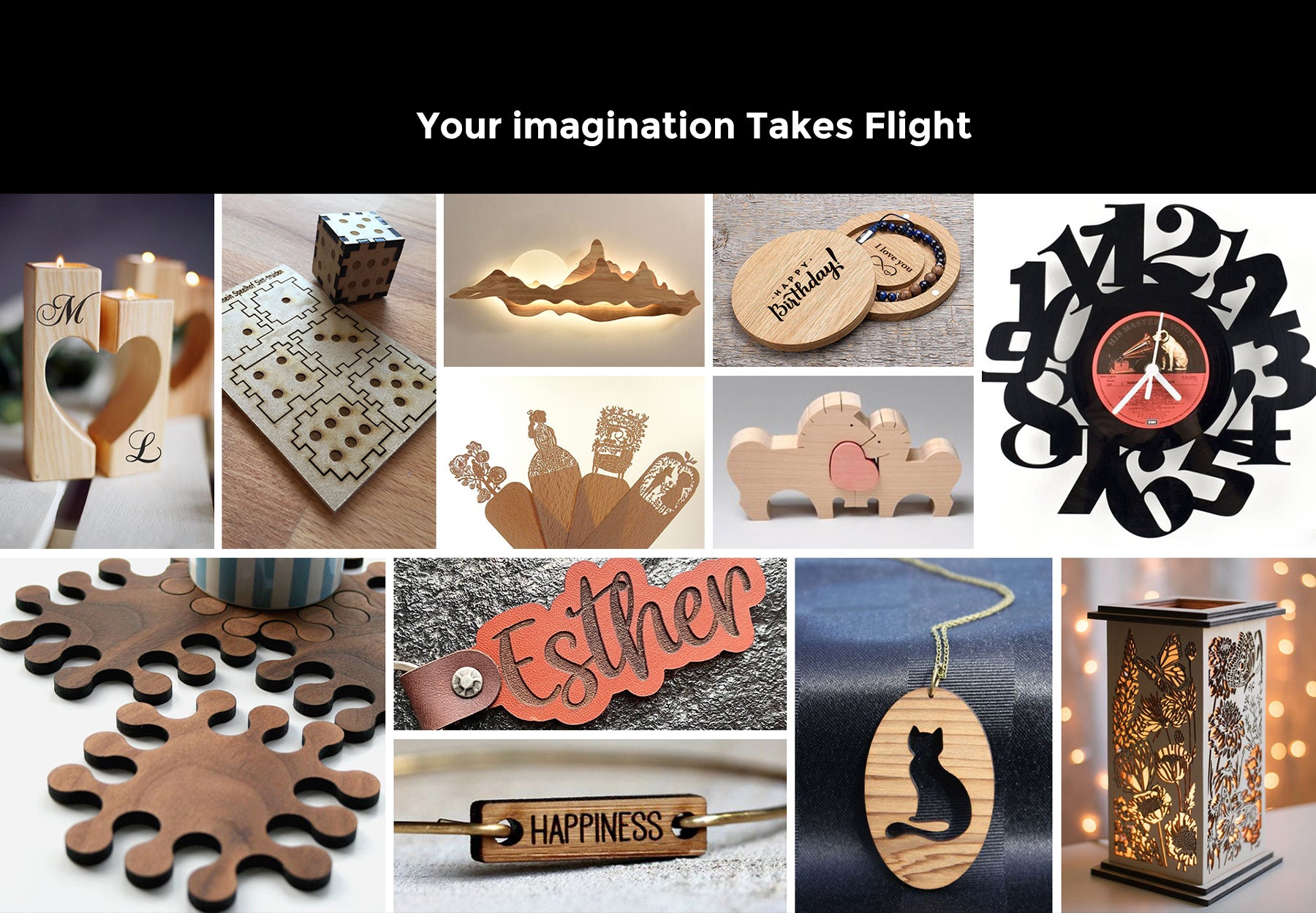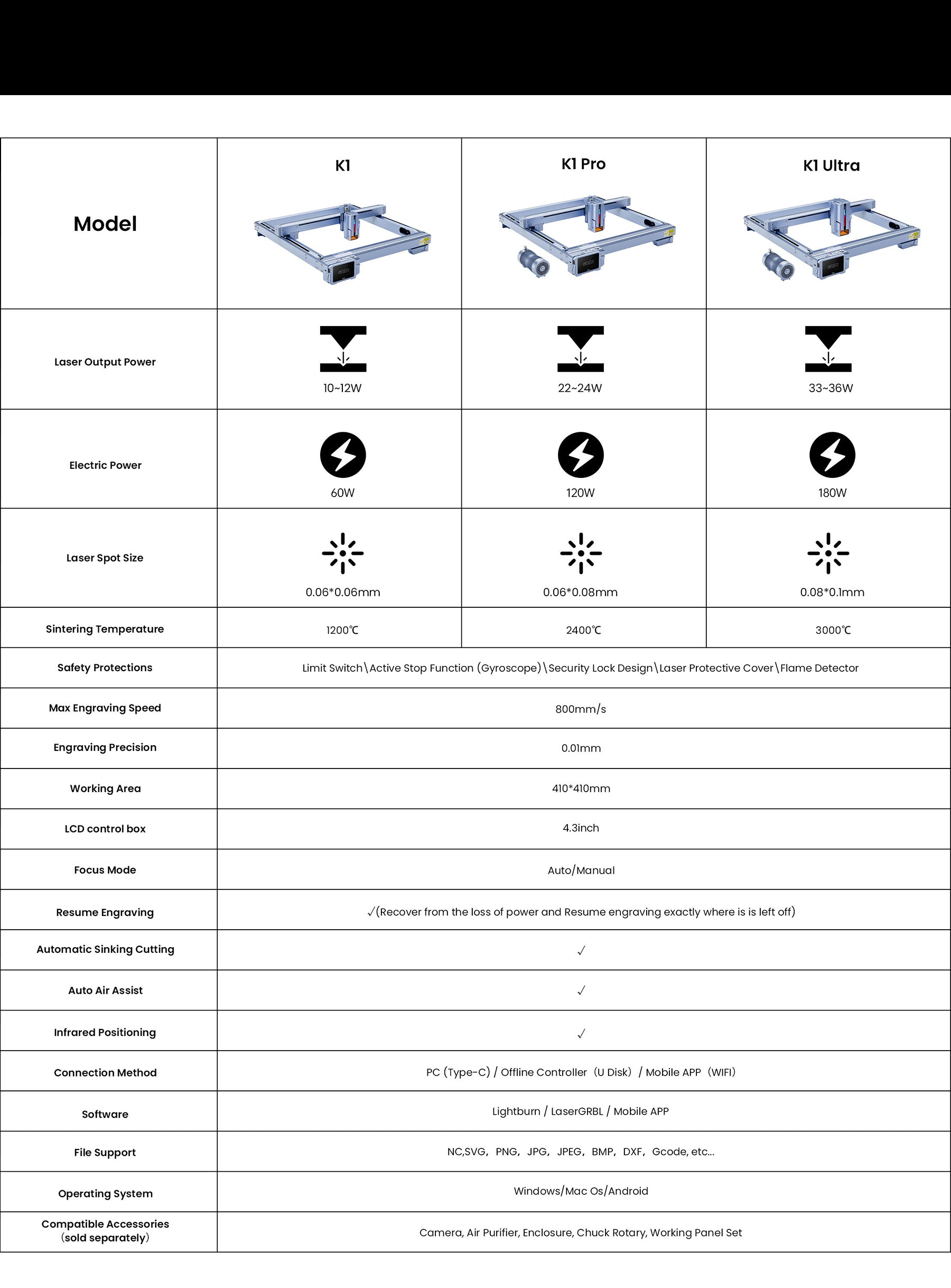 iKier K1 12W Higher Accuracy Laser Engraving and Cutting Machine
€699,00